Solving Problems Via Code
About Me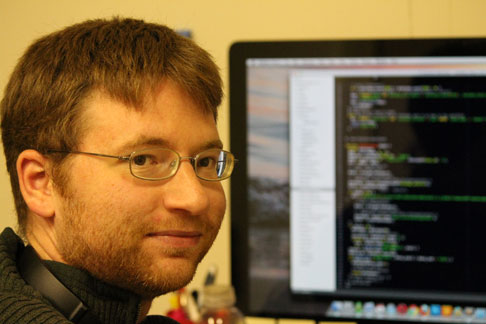 Social
I'm a full stack web developer and advocate of open source software. I believe in crafting testable code that follows industry best practices.
Creating new and innovative ways to solve problems fuels my passion in the development world.
I have participated in two different Startup Weekend events.
The first event I attended was June 2012 in Chicago. My team was called DebtBeet (an idea I pitched) which was a debt collection service that eliminates awkward IOU situations among friends.
I joined in the fun again when Toledo hosted their first event September 2012. The team I joined was called InchProve and we built a crowdfunded community improvement platform.
In a previous life I spent my days developing and animating eLearning modules in Flash.
When I'm not in front of a computer you can probably find me spending some quality time with my family, out playing basketball or in front of a tv playing video games or watching Notre Dame football.
Talks
Professional Groups
Writing
Skills
Languages
PHP
Ruby
JavaScript
HTML
CSS
Technologies
Apache
MySQL
Git
Node.js
SASS
Software
Ubuntu/OSX/Windows
Adobe Creative Suite
Sublime Text 2
CodeKit
Terminal
Contact
Please complete the form below and I will get in touch as soon as possible.